Aleksandr Semenchenko: Music cook with a special intuition
Aleksandr Semenchenko traveled the whole world, now he is back in Kyiv. For musicians like him it is difficult to make some income now.
Two character traits have accompanied Aleksandr, Sasha, Semenchenko for most of his life: having a good intuition and acting according to it. Both led him to the decision to leave Ukraine's capital Kyiv on 21st February, just three days before Russia's full-scale invasion started and colons of military vehicles were advancing towards his home. It was the day, Russia decided to recognize the self-proclaimed People's republics of Donezk and Luhansk as independent.
Although he was wrong about his guess it would start at 22nd February it turned out to be the right decision and worth the argue he had with his wife about leaving the city to his parents in Ternopil in Western Ukraine. "In the best way, we will have three days of holiday and come back at 24th", Semenchenko recalls his point. They stayed around one month with just a small bag of clothes and belongings and their two dogs.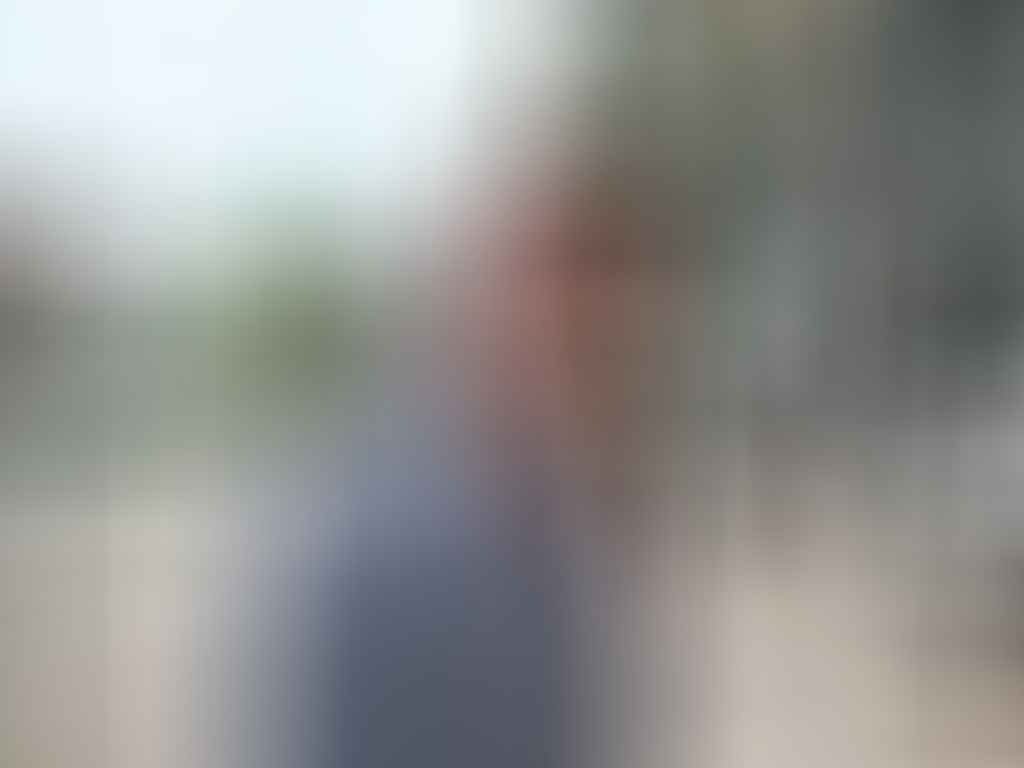 The fights around Kyiv were not even over, when the family returned to the capital. But with his wife's parents being there and the advancement coming to halt around the city borders, his intuition told him it would be fine. "Every day we heard the sirens and explosions," Semenchenko tells. It was like in a movie with garbage everywhere, a city in dystopic stress, where nothing is working, metro stations turning into shelters and points for food distribution. But he also witnessed: "People started to care for each other."
Return in the city center
However, they did not return to their home immediately, which is located near the forest to Bucha. "When we went there the first time, it was like apocalypse," Semenchenko describes. No people around, explosions nearby, black smoke rising from the horizon. Videos he took from that scene proof that fights were still close.
But he didn't go there without the hunting rifle he had purchased during his stay in Ternopil. Although he is not really experienced with it, as the 32-year-old admits: The first morning back Kyiv he woke up from some noise, took the gun and ran into to kitchen – just to find out that the two dogs broke a glass – and he forgot to load the gun with ammunition. Semenchenko says and laughs:
After that I understood I am not so useful for this situation.
As Ukraine's capital is starting to return to some kind of, or rather to continue, with some kind of normal life, Semenchenko was able to focus on his profession as artist and entertainer. In his current show, he presents himself as music cook. Dressed like a chef, he is cooking melodies instead of food. Equipped with a guitar and his piano the professional musician mixes the sounds with his looper and adds vocals. So the stage turns into his "musical kitchen", as he names the comedy show, which is supposed to bring some joy to his audience.
Semenchenko graduated from the Kyiv Circus Academy in 2007 with skills in playing piano, doing pantomime, dancing, choreographing. "I tried everything, I was diving in artistic life," he remembers smiling. His career started on a cruise ship together with a colleague, when they won the pitch with their promo of 25 songs, stating they had 150 – which they did not. "Really, day and night we rehearsed in the cabin," he remembers a stressful debut, trying to improve the repertoire, being nervous about his accent in front of often a US audience. But it worked.
Solo entertainer by coincidence
Following the unexpected departure of his colleague due to visa problems, he even succeeded as he was supposed to perform solo. "I said give me some late performance," Semenchenko tells. But the audience valued it, especially the Ukrainian and Russian often making long night parties with their compatriot. But two weeks later, in Miami, he was asked to leave to leave the ship, too. "I was ready to go home, bye bye," Semenchenko says. Instead, he was booked to another ship going to the Caribbean to his relief. "But they needed a pianist, I'm not professional, I'm a guitar player," he awaited the next struggle as he could only read chords not notes. So, the bandmaster just took his pen, crossing the notes and writing him the chords in the songbook. "There I was growing as a pianist," he says, referring to more contracts in the aftermath.
Read more of our coverage from Ukraine
In 2019 he returned to Kyiv despite a much more difficult environment for artists due to a lack of infrastructure and corrupted system and people not having a lot of many to spend on tickets. That's why Semenchenko decided to host his show on smaller events like weddings or company celebrations along with a e-commerce business as second mainstay. This already helped him through the pandemic, which he says was much more difficult than the current stage of the war. "Now you can help from the government," he explains and underlines the huge support Ukraine receives now from all over the world.